The new Roller Dye Pen is a product developed thanks to feedback from our customers and leather craftsmen. It is a strictly 100% Made in Italy product and this allows us to guarantee the highest quality.
The first objective in the development of the Roller Dye Pen was to create an object that, from the very first moment, would make one perceive the quality and solidity of the instrument.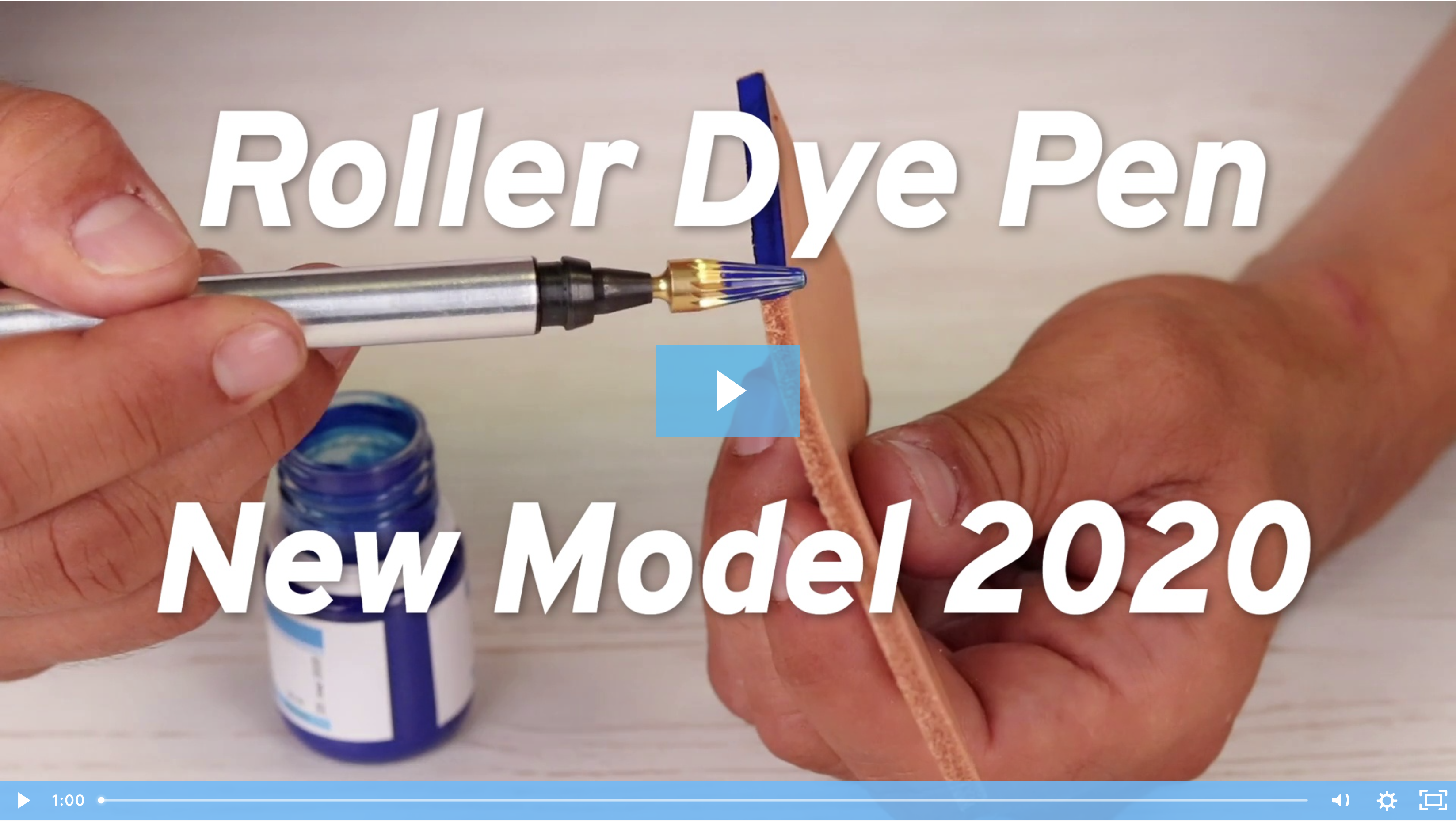 The body of the pen is made of solid aluminium with a stainless steel quick release system on the head, weighing 42.5 grams. This weight ensures better stability during the application process.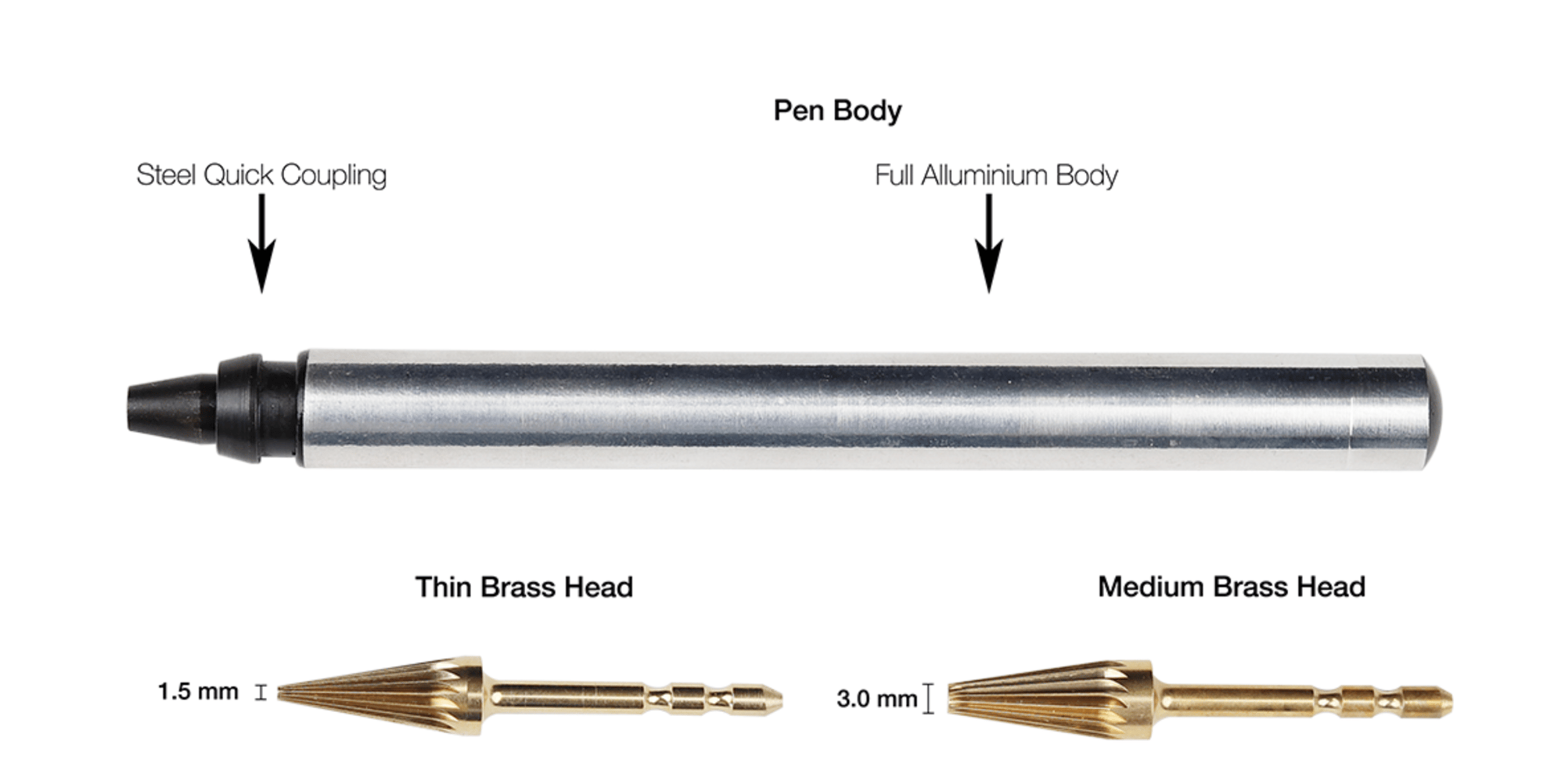 The heads are made of pure brass to ensure high resistance to atmospheric corrosion and therefore long durability. They are made by CAD/CAM turning, available in two formats, THIN and MEDIUM. Both sizes have 16 teeth to ensure that the paint does not drip easily and at the same time have a good grip on the edge to be dyed.
Both versions have an initial cone diameter of 8mm, what changes is the final diameter: 1.5mm for the THIN version and 3.0mm for the MEDIUM version.
Do you want more info?