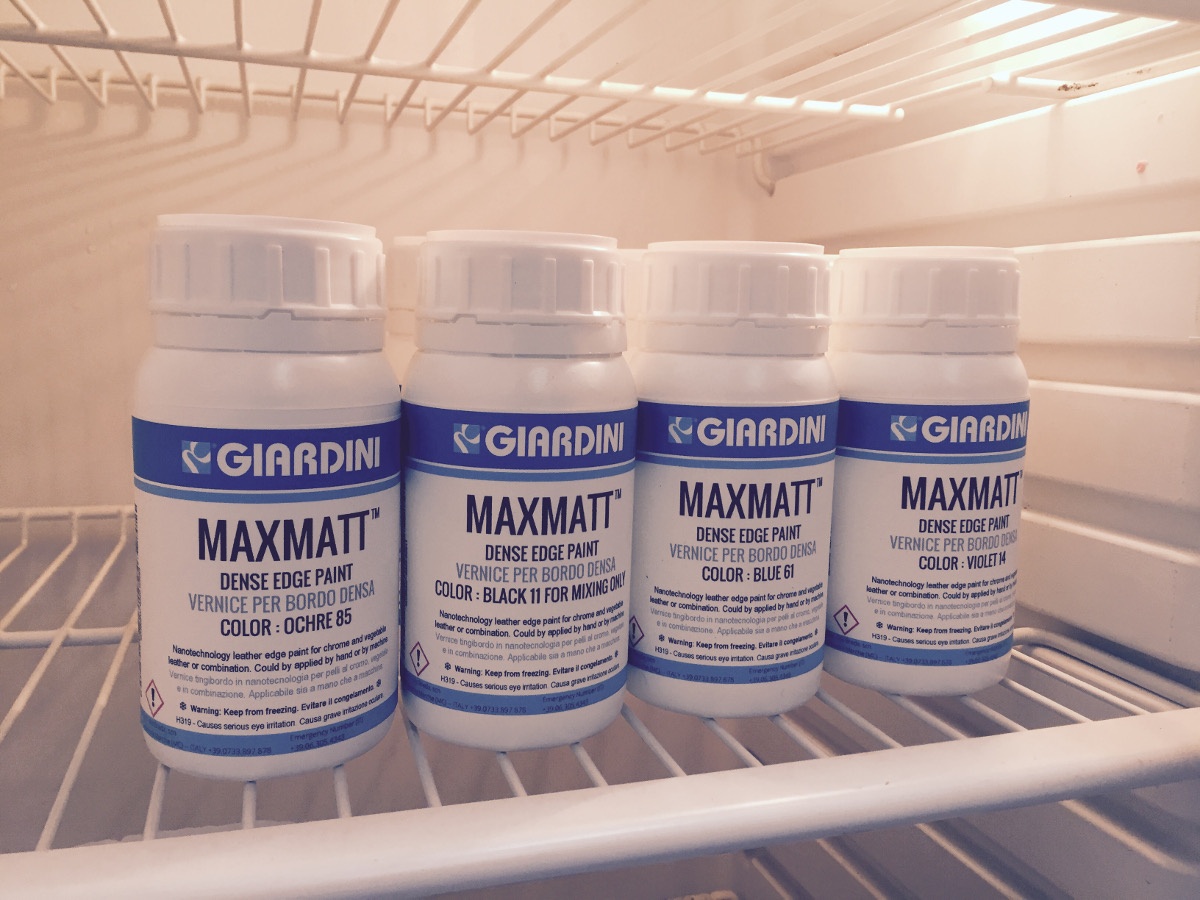 One of our firsts customer living in Romania, Dimitru, loves our paints and the finish he gets on his leather edge, but he is always complaining about how difficult is to work in his country because of the variable temperature between winter season and summer season.
As you should know, leather edge paint can change its viscosity due to the room temperature, so during summer he got too liquid paint while during winter, when temperature in his country goes very low, he was fighting against the risk of freezing.
He didn't want to go back using old paint, becuase he is very happy with our edge paint, but this stocking problems are driving him crazy, and he is always complaining with us, asking tips for stocking or to modify our products to avoid this problem.
Suddenly, for a few months I am not neceiving any complain from him about freezing or viscosity change. Then I call him and say:
"Hi Dimitru, how are you? I am not receving any notice from you, how is going the stocking?" - and he said: "Hi Enrico, everything is ok, I solved my issues with stocking!"

So my curiosity started growing up, and I go deep in my conversation:
Me: "How did you solve it? Did you build a thermally insulated box?"
Dimitru: "No."
Me: "Do you have a controlled temperature room?"
Dimitru: "No."
Me: "So my friend, could you tell me how do you solve it?"
Dimitru: "I'm using a refrigerator for stocking."
What a clever idea! In the refrigerator the temperature is always the same in summer as in winter! By this solution, he completely solved the stocking problem, he has always a standard viscosity of its product and it never freeze!
Me: "Can I share this information with others customers of mine?"
Dimitru: "Of course! Leather craftsmen have to be in solidarity one with another, share my experience with anyone you want, I'll be happy the help my category!"
So thanks to Dimitru for sharing his experience I hope it will help some of you.
Subscribe to our blog and stay updated