Do you like pop and bright colors? If you do you can't not try our Fluo Edge paint. Available in hot pink, blue, green, orange and yellow


Fluo Edge Paint is based on the MAXEDGE polyurethane polymer and was obtained by incorporating special fluorescent powder pigments within the original base resin. This leather edge paint was the result of extensive research into special finishing flaps that had never been developed before.
The dispersion of the fluorescent powders within the base resin takes place in a long and laborious process, but this allows for an impressive final result.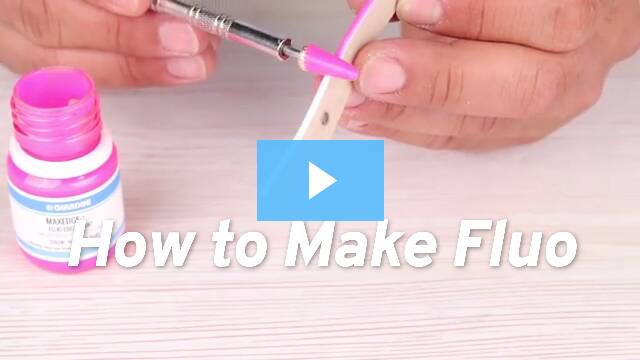 How to Make Fluo - Giardini Group

Here what you need to get this effect:


- DENSE EDGE PAINT - COLOR WHITE 10
Application can be done either by hand or by machine. Once dry, the Fluo Edge Paint has excellent elasticity and great adhesion, which ensure high quality and durable finishing over time.
Have you ever tried this Fashion Effect?