Another edition of Lineapelle has gone by and it was great to see some of you in person. But for those of you who did not come, we would like to share with you some of the highlights we presented at this event. At this exhibition we presented 2 new products.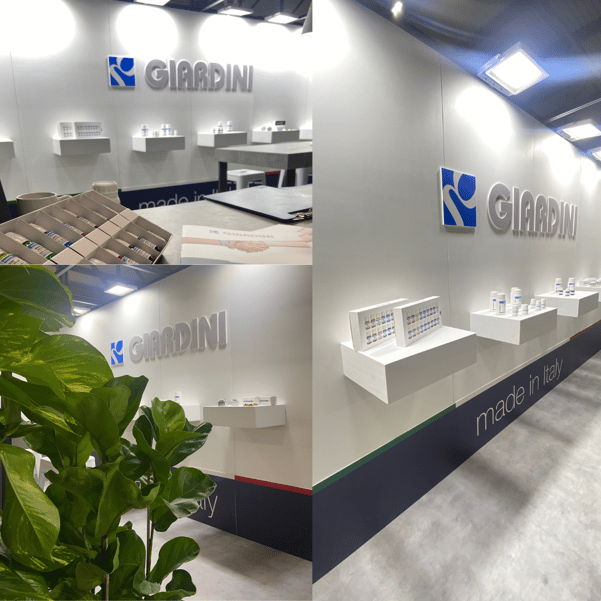 DULL EDGE PAINT and ECO-LEATHER BASECOAT
These products are both part of the leather edge paint family and this will allow us to enlarge our catalogue by providing you with valid alternatives, hoping to satisfy all your needs.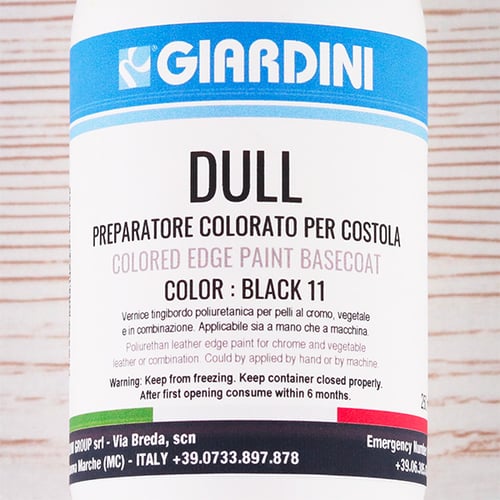 DULL is the latest leather edge paint developed by the GIARDINI team, using the most modern raw materials. It is a coloured Basecoat, with intermediate characteristics between our basic and dense edge paint. It is an excellent price-quality compromise, particularly when finishing thin leather edges (up to 1.5 mm).
You can already find this product available in our eshop and very soon we will share with you a video where we go deep on this product, explaining all its features.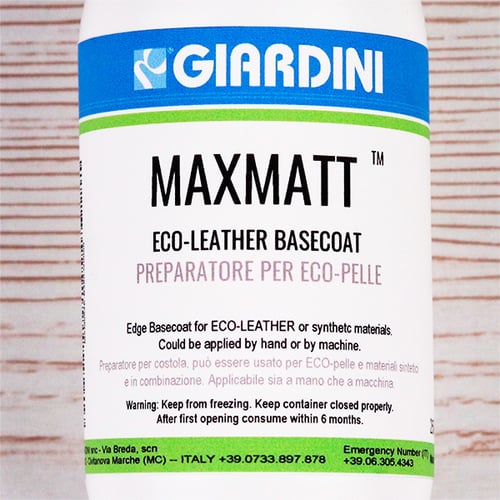 THE ECO-LEATHER BASECOAT was developed to meet the requirements arising from the use of materials of different natures. Materials such as imitation leather, synthetics or other. These materials can often be considered difficult to finish in particular due to the adhesion challenges that traditional dyeing paints can encounter when applied on these materials. The ECO-LEATHER Basecoat was developed precisely to overcome these difficulties, ensuring adequate preparation of the leather edge for subsequent applications.
Soon we will share more detailed information but you can already find those products in our E-shop.
Did these 2 products catch your eye?